These new stamps are so much fun! I am having a great time pairing them up with my Cricut library!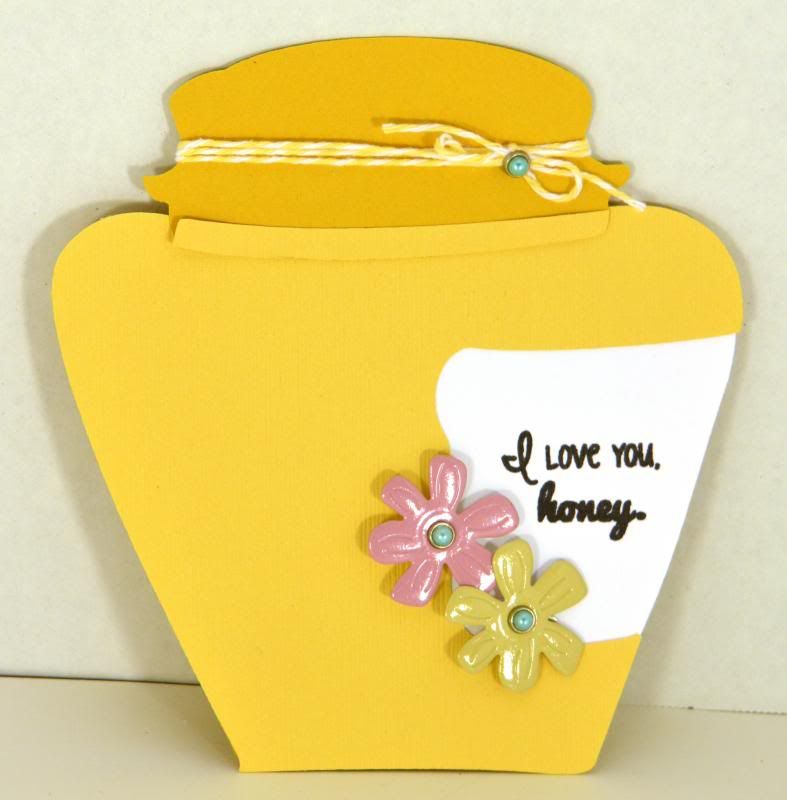 This time I used the 'I love you, honey' stamp from the That Tastes Punny set. I paired it with a honey jar shaped card!
For more details, check out my blog.