Today I have a super easy card for you with fun dimensional elements!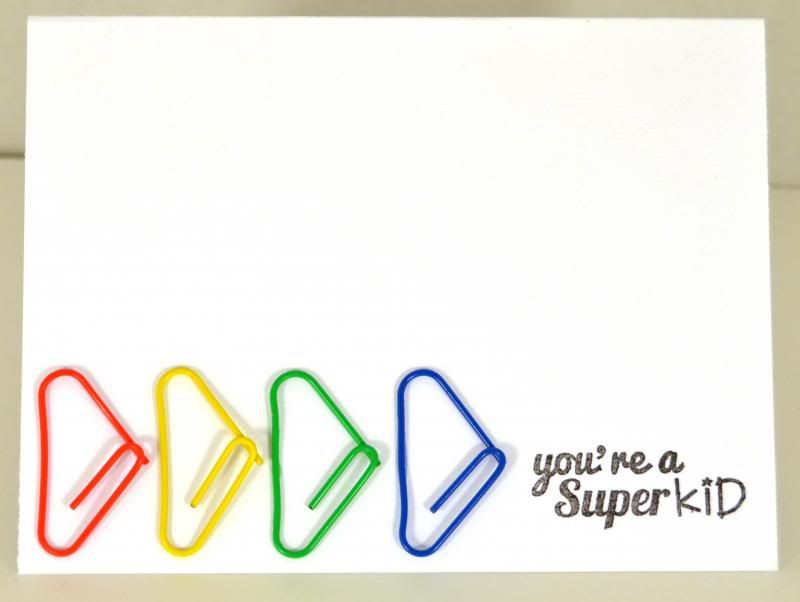 I used the sentiment from the My Hero set. The paperclips were already colored, I just bent them into triangles and glued them onto the card with some glossy accents (or maybe it was fabritac). It's simple, but I love how the paper clips look a little like the chevron/arrow trend, and bring in primary colors relating to a kid (or a superhero).
For more information, check out my blog.