It's Megan again, with a sweet card! Since Mother's Day is over, I am moving on to Father's Day! This card is SO fitting because my daughter calls my Dad, 'Pop'. Of course I couldn't wait to use this stamp!
Masculine cards, masculine anything really, can be hard for me. I kept this one simple and used a sort of primary color scheme.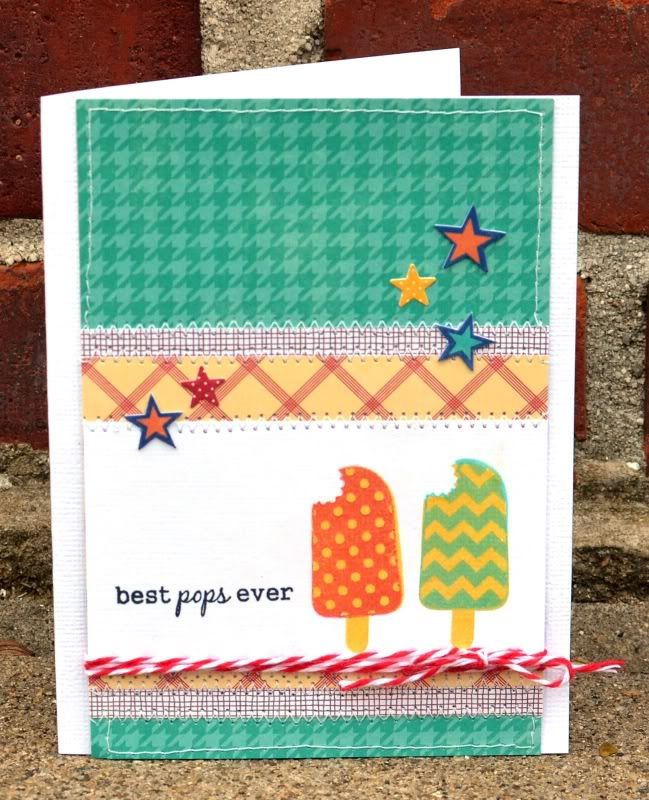 The paper is Jillibean Soup. The twine is the The Twinery and the stamps are, of course, Joy's Life!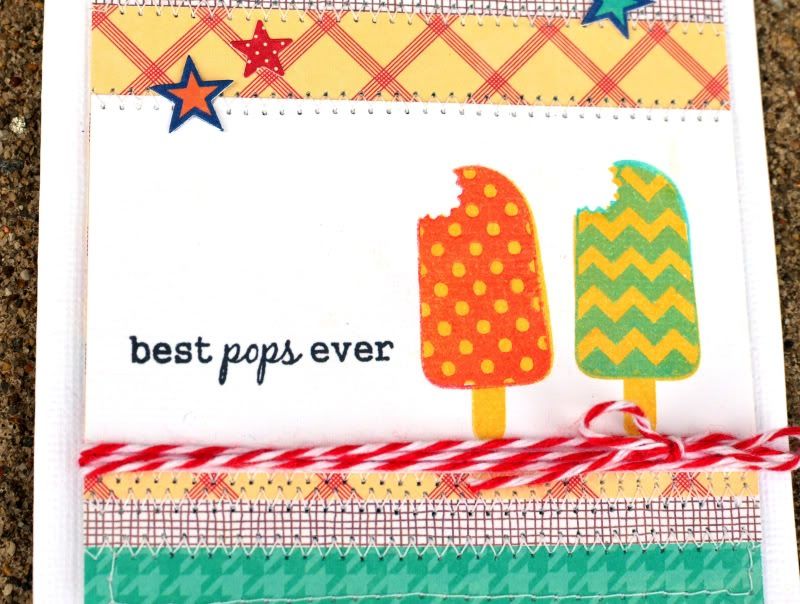 I love these layered popsicle stamps from the Sweet Popsicle Puns set. Check out my blog for more information on this card.