Hello Everyone, Nina here with a little gift box I put together for a crafty friend! She just got her Cameo and I think it would be nice to send her a download card with some sweet crafty goodies in a tin box from Joy's store:)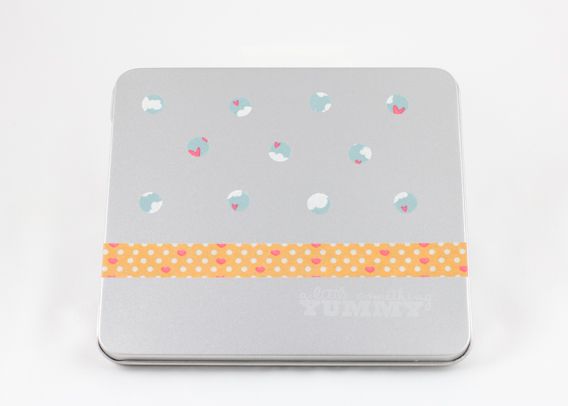 The good thing about using washi tape on the CD Box is that everything can be reused by the crafty friend! Even the tapes can be peeled off and put on a project :) I stamp the sentiment "A Little Something Yummy" (Tag You're It Set One) directly onto the CD Case with some StazOn Cotton White Ink (which can be removed by the StazOn cleaner :) Yummy!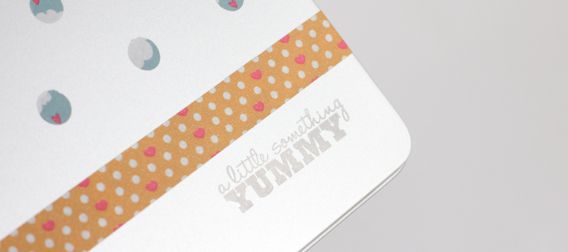 And here is what is inside: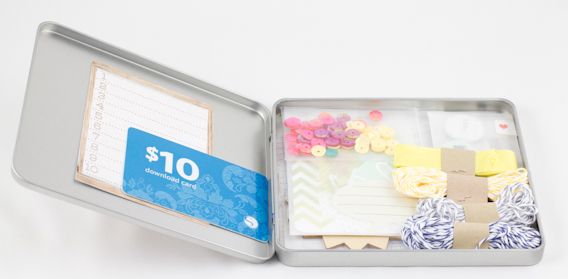 You can find more details on how I made the tape punch-outs on my blog here.
This has been a fun and crafty month on the blog, many wonderful projects by the design team girls. Can't wait to see their new creations! Don't forget to follow the blog :) Happy Crafting!