I wanted to use a slightly different sentiment for Joy's Birthday card. I chose this 'wishing you a bright and happy day' sentiment. It doesn't actually say birthday, but I think it's implied. Of course the card had to be bright and happy too!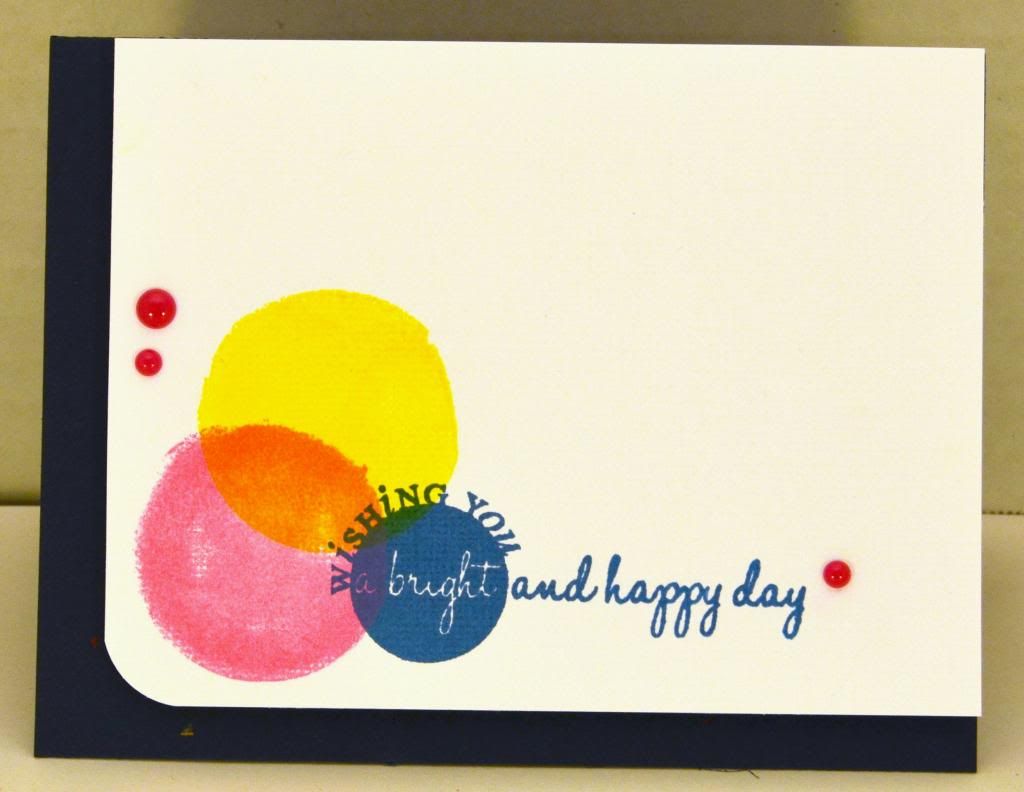 I used the sentiment from Tag You're it ONE. The larger circles were created with the BACK of the bloom and grow sentiment from Tag You're it TWO.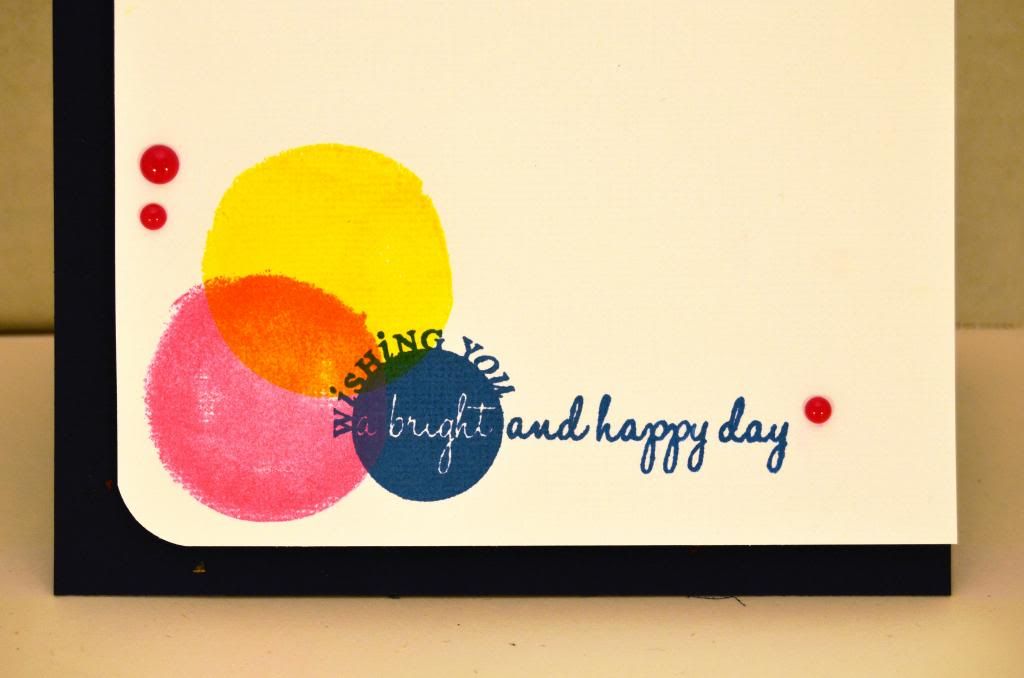 For more info on this card check out my blog.