I love anything sparkly! No amount of glitter is too much for me, from a visual standpoint. I really hate it when it flakes off though! Which is why I love the paper that I used here - sparkly, but not flaky! Anyway, with all the sparkle, I wanted to keep the card simple and focus on the sentiment.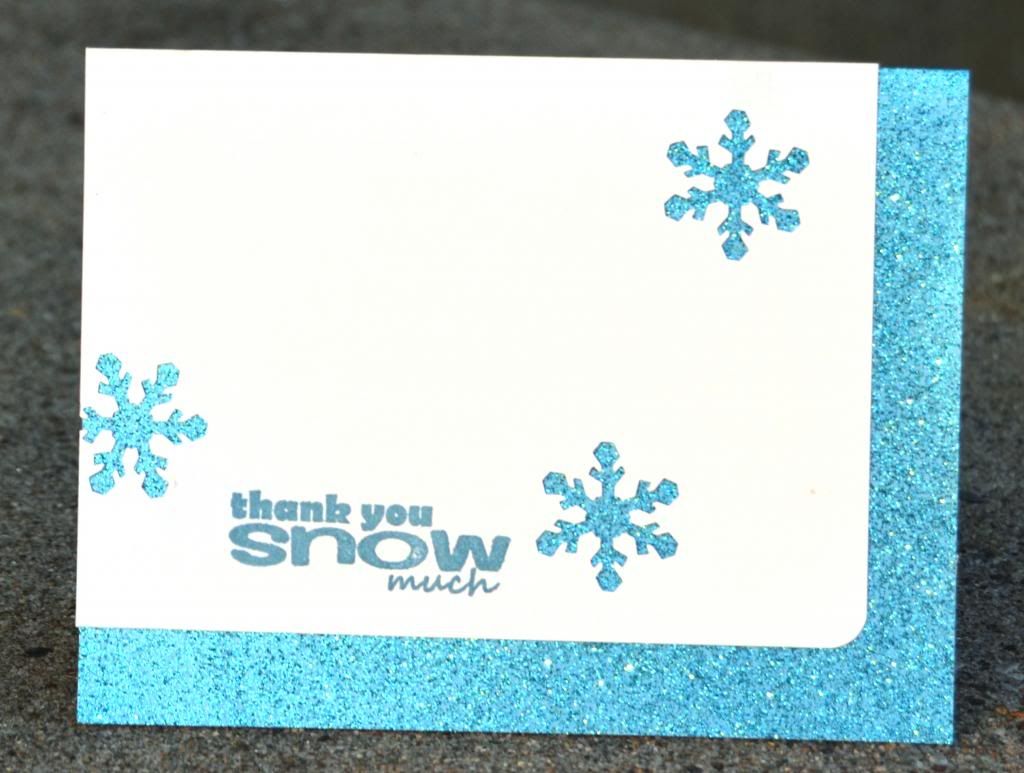 I used the 'thank you SNOW much' from the Wintery Puns and stamped it in the lower left corner before I punched the snowflakes, so that I could position them around the stamp.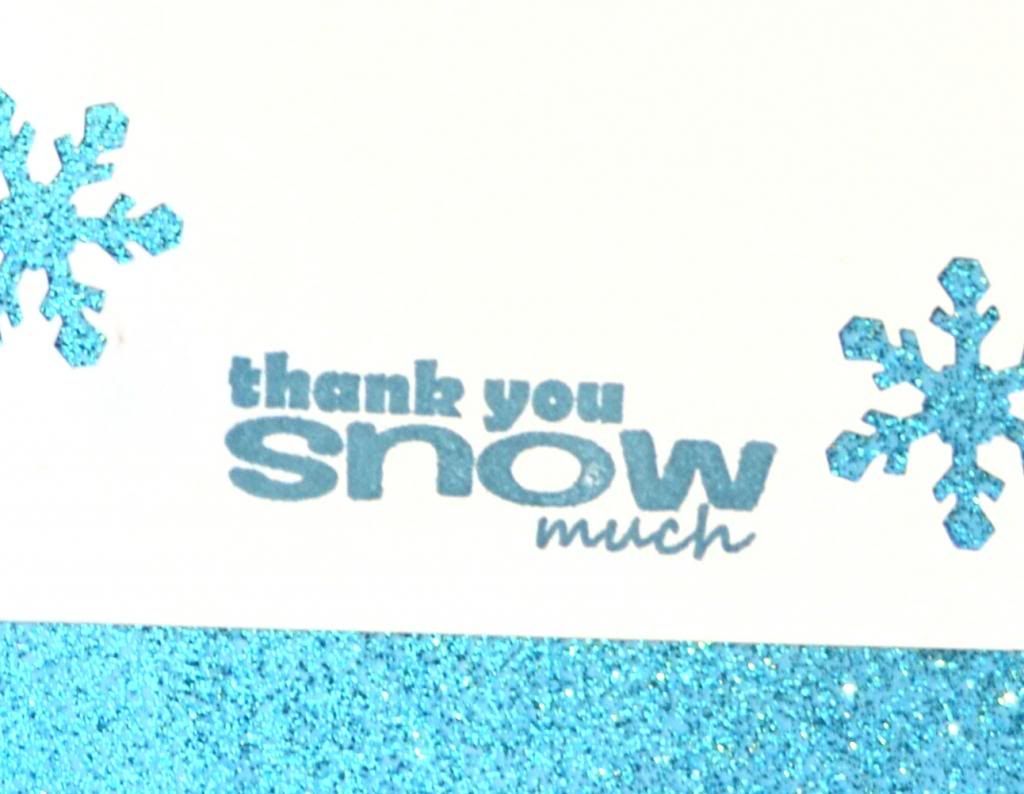 For more details on this card, check out my blog
.