This week Joy asked us to work with these adorable tubes! Since I had all of my Christmas stuff out anyway, I decided to make a little Christmas themed gift set.
I often save the packaging from my scrapbook supplies, so I have a lot of these clear plastic boxes sitting around (this one is from some Webster's Pages pins). You could make this out of cardstock, but I think it's more sturdy since it's made out of a plastic box that I covered with paper. I used a punch to punch the circles for the tubes.
The label die cut is from the Lacy Labels Cricut cartridge. I just covered up the bird that was at the bottom of the leaf circle, with some holly leaves that I cut by hand and a couple of jewels.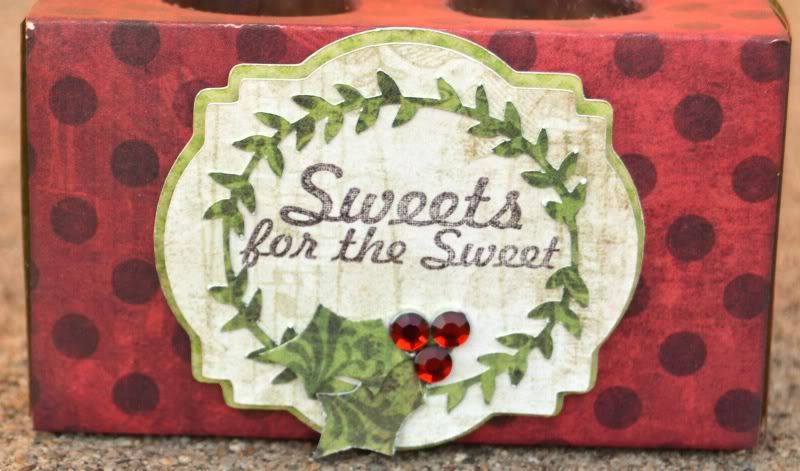 I used Staz-On ink, but only inked it lightly so that it worked with the distressed papers. Check out more details on my blog.