I, Megan, wanted to do something different with the Sweet Popsicle Puns set for this week. I chose to interpret the pun here a little differently. I know it's supposed to mean popsicle stick, but it could also mean glue stick, right?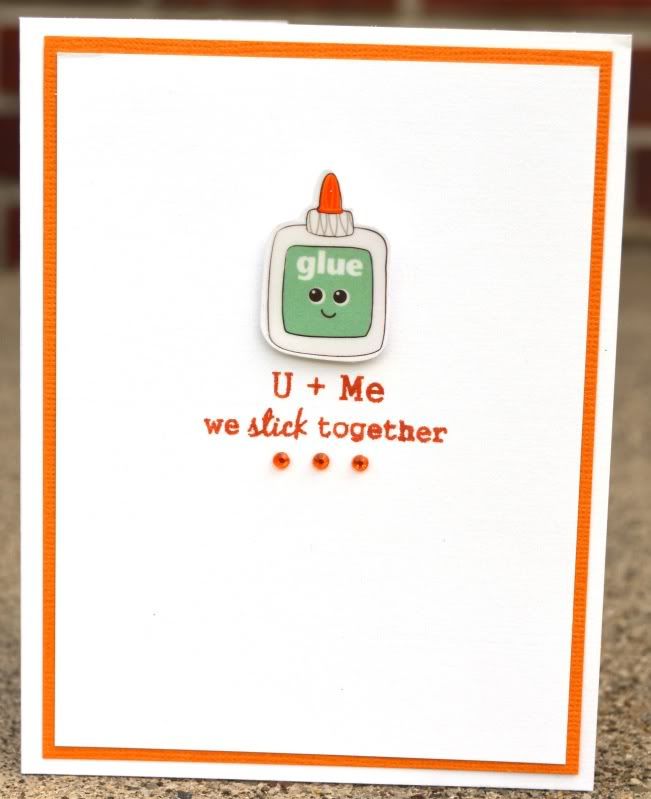 I kept this card simple (as you probably know by now, I am wont to do). I just used some cardstock, some pumpkin clearsnap dye ink, and this little die cut which I pulled off of a layered Imaginisce sticker.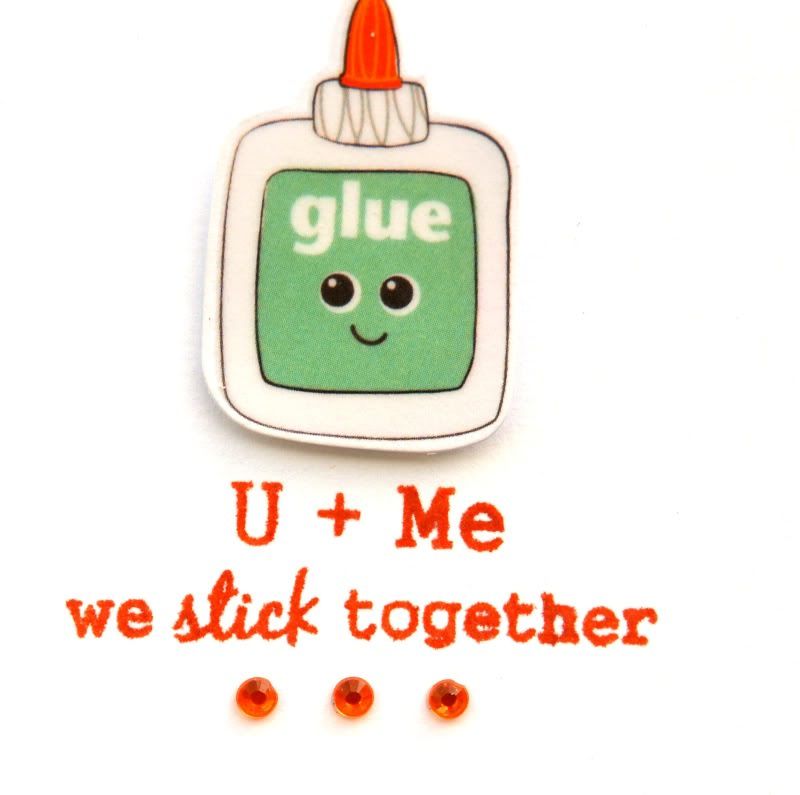 Thanks for stopping by! For more details, check out my blog.