It's Megan again! This week when Joy asked us to do a card with a special fold, I admit that I panicked a little bit. I have never done a card with a special fold before. See, I haven't really been making cards for that long, so I haven't really felt the need to try it yet. I am glad for the challenge though, because this card turned out pretty cute if I do say so myself.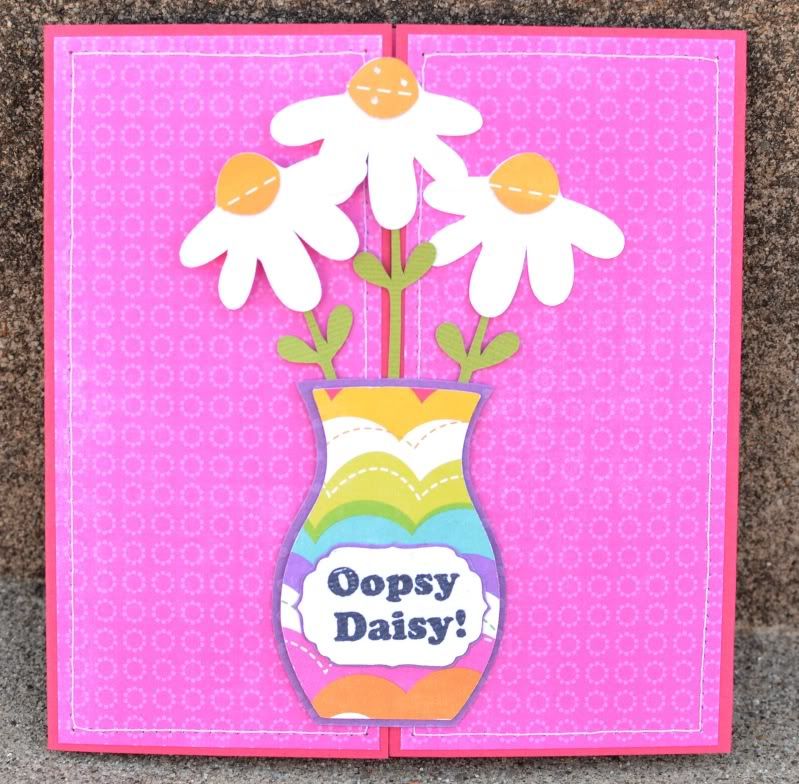 I decided to go with a simple gate fold since it was my first unique fold. Yes, I messed up the first one, but my daughter had fun making her own gate fold card with that! I used the Cricut Walk in the Garden cartridge to cut the daisies and the vase. For the sentiment I used a Spellbinder's die. Then I masked the stamp so that I could put the 'Oopsy' on the top and the 'Daisy' on the bottom to make it fit on the vase.
I used some Echo Park paper that isn't quite as neon in real life as it looks in these photos. I also used the 'Oopsy Daisy' stamp from the 'You're So Punny' set.