I am back today with a card featuring stamping, sewing and a cricut cut!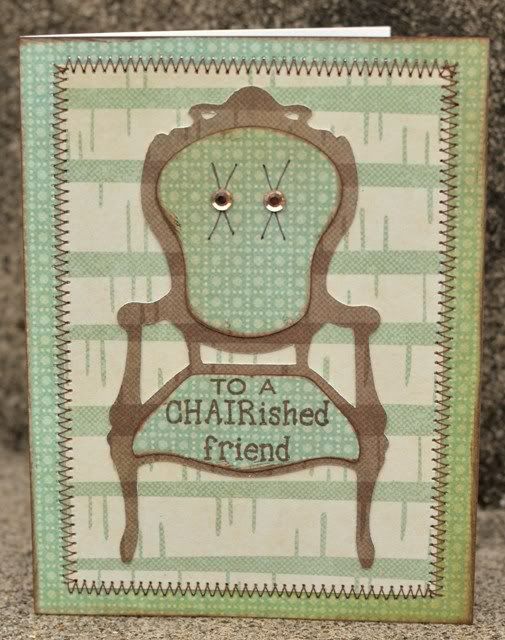 The chair is cut using the Sentimentals Cricut cartridge. I cut it to be just large enough that I could stamp the sentiment on the seat of the chair. The papers are all WRMK. I thought it was kind of fun that the bamboo print on the brown of the chair matches up exactly with the blue bamboo print on the background. I also inked around the edges of the card and added some machine sewing to reinforce the warm homey feel of this card.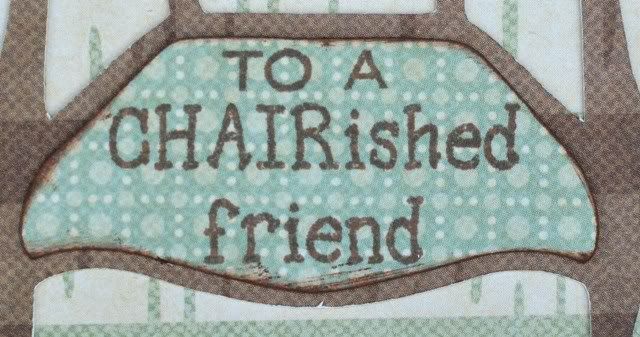 I used the You're So Punny 'CHAIRished friend' stamp on this card. In fact, I designed the card around the stamp because I was so inspired by the fun pun! I also used the 'to a' part from the Wildlife Puns set. I masked it from the 'To A Fungi' stamp.