Hello everyone, Nina here with my first ever photo project:) When I saw Joy's post on the super cool 3D frame for Silhouette, I could not help but give it a try!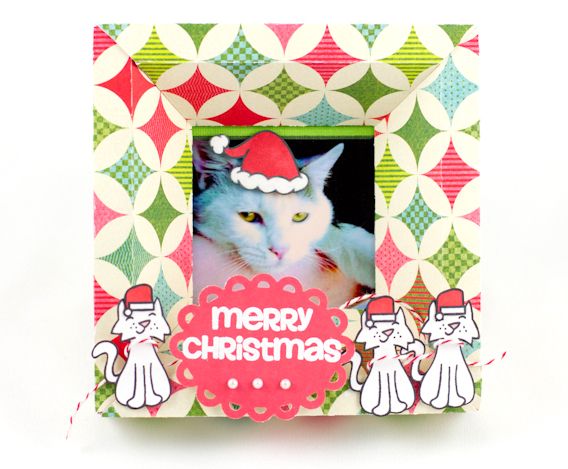 You can never go wrong starting early right? :)
Close up on the sentiment - "Merry Christmas" from Holiday Occasions. This sentiment will also appear in Holiday Cards by Paper Crafts Magazine later this year :) Love the font and the mix of cases:) Heat Embossed in White.