It's Megan, back again with a very bright and cheery birthday card. When I saw this stamp I knew I wanted to do something with masking, but I was a little afraid. I am fairly new to stamping and masking is something I haven't done a lot of. So, the first couple of times that I used this stamp, I just used it as is. Finally, I had to give it a try with the masking though.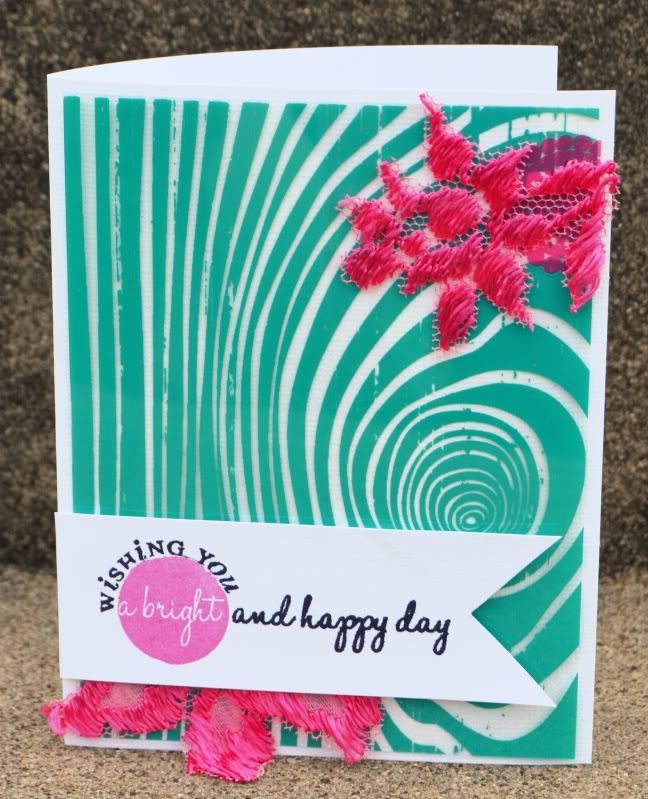 I am not going to lie and say this was an easy stamp to mask. The 'wishing you' part is kind of connected to the circle that I wanted to mask out. I stamped on a scrap paper, then carefully cut out the circle. For the black words, I inked the stamp in black and then rubbed as much of the ink as I could off of the circle with a tissue, before fitting the cut-out circle over it. I figured by putting the mask right on the stamp, I would have a better chance of getting perfect placement. The ink that was left on the circle made the scrap stick. Then I positioned the hole in the scrap paper over that stamp and re-stamped in bright pink.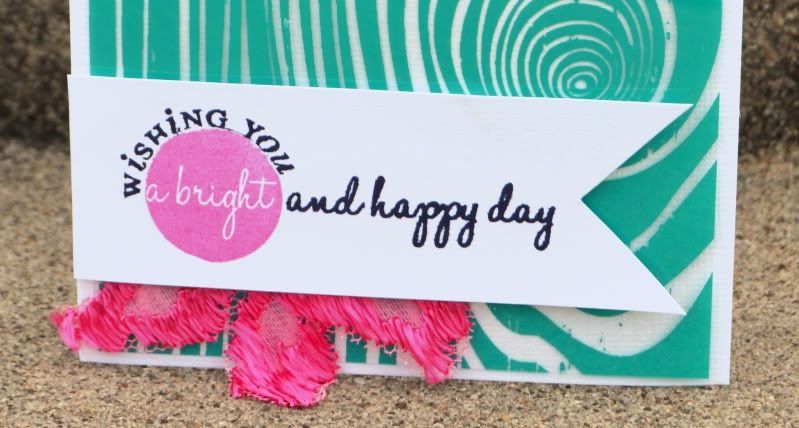 It's not perfect, but I love the effect so I played it up with some teal and pink. See my blog for more details.