Megan here again, with a cute Father's Day card. When Joy asked us to make Father's Day projects, I went the direct route with a card because I have 4 'fathers' that I make cards for - my father, my father-in-law, my grandfather and my grandfather-in-law. So I have lots of cards to make. My father-in-law is into golf, so I made this card for him.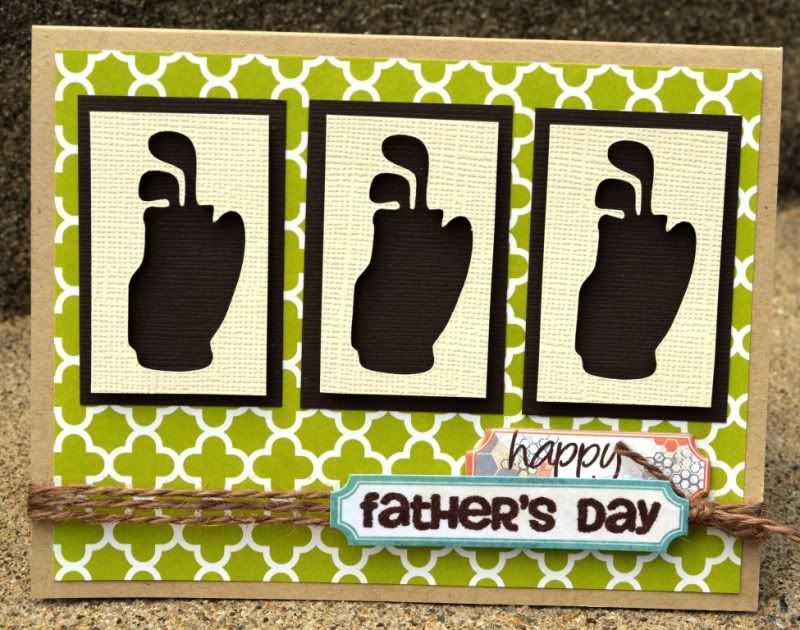 I used my cricut to cut out the golf bags and used the negatives mounted on a contrasting color of cardstock with foam tape.
I stamped on a label sticker from Jillibean Soup and a chipboard sticker from My Mind's Eye.
I used stamps from the Everyday Occasions and Holiday Occasions. See my blog for more details.